Your Single Source for All Your Filter Needs!
Air Filters, Inc. has been an industry leader for over 50 years, manufacturing and distributing the most complete line of quality air filtration products anywhere for ventilation, heating and cooling equipment. From specialty filters for hospital operating rooms to filters for basic air cooling systems, our Dust Trap® Air Filters line will meet your commercial requirement. We take pride in your satisfaction by providing dependable, personal service and guaranteed, prompt delivery — with no minimum order!
We Specialize in Custom and Odd Size Filters
—ANY FILTER, ANY SIZE, ANY MEDIA!
Our manufacturing capabilities and network of suppliers enables us to satisfy odd sizes and custom sizes.

Choose from the Most Complete Line of Filters Available:
Air Filters offers filters in a wide selection of filter media.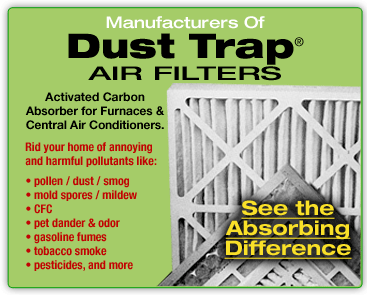 For optimum performance, remember to replace your filters on a regular basis. Its easy with a Service Program from Air filters, Inc.